Event Details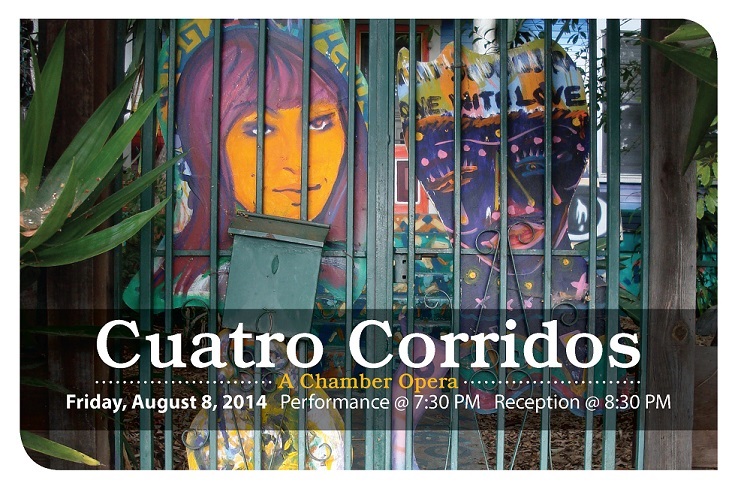 "…an intensely disturbing operatic investigation into sex trafficking"
Mark Swed, Los Angeles Times Music Critic
Cuatro Corridos is a chamber opera that addresses one of the most critical human rights issues of our time: human trafficking.
Based on true events, Cuatro Corridos ("Four Corridors") tells the story of four young women whose lives are scarred by human trafficking. This chamber opera represents an unprecedented collaboration of internationally acclaimed creative composers, musicians and writers. Led by Grammy Award-winning soprano Susan Narucki and noted Mexican author Jorge Volpi, the fully-staged production features original music by four young distinguished composers, each of whom gives voice to one of the four female characters by presenting one act in the hour-long drama.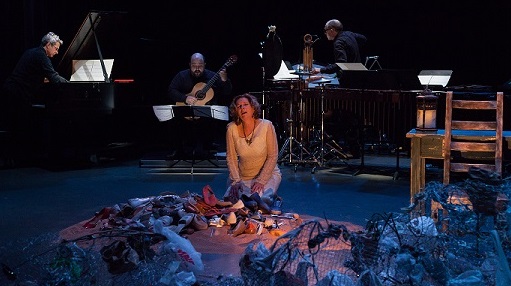 Jorge Volpi / Librettist
Lei Liang, Arlene Sierra, Hilda Paredes, Hebert Vázquez / Composers
Susan Narucki (soprano), Aleck Karis (pianist), Ayano Kataoka (percussionist), Pablo Gomez (guitarist) /Performers
Cameron Bailey, Sam Doshier / Graphics Animators
Kristin Hayes / Lighting Designer
Halei Parker / Custume Designer
Karen Guancione / Production Concept
This production of Cuatro Corridos is a benefit fundraiser for the Legal Aid Foundation of Los Angeles, L.A.'s frontline law firm for poor and low-income people, and its services on behalf of victims of human trafficking who are brought to the U.S. as modern-day slaves and forced to work in the sex trade, sweatshops, fields, and even private homes under exploitative and abusive conditions and for meager or non-existent wages.
For more information on the issue of human trafficking, please visit Services to Victims of Trafficking on LAFLA's website.